resources_partnershowcase
Flight Search API

UOB Travel Insider
UOB Travel Insider is the first one-stop travel portal in Southeast Asia designed by a bank that inspires, helps you plan, and lets you book in one place.
Read More >
Flight Booking API

DBS Travel Marketplace
DBS Travel Marketplace is Singapore's first one-stop integrated travel marketplace, in partnership with Singapore Airlines (SIA), Expedia Partner Solutions (EPS) and Chubb Insurance Singapore Limited.
Read More >
Booking Information API

Hotspot
Hotspot unites two travel essentials: WiFi and travel app! hotspot has partnered with Singapore Airlines exclusively to provide its customers a free pocket WiFi device to stay connected throughout their visit in Singapore.
Read More >

Changi Transit Privileges
In partnership with Changi Airport Group (CAG), Singapore Airlines and Silkair passengers are eligible to receive Changi Transit Voucher to offset their shopping within the transit area when they transit in Changi Airport.
Read More >
Flight Status API

Cirium
Cirium is our key partner using our flight status API to provide the latest flight information for our operated flights.
Read More >

KrisFlyer API

Infinite Journeys
Infinite Journeys is a partnership between the Shangri-La Golden Circle loyalty programme and the Singapore Airlines KrisFlyer programme, offering new and enhanced membership benefits.
Read More >
Pelago
Pelago, a Singapore Airlines Venture, connects curious travellers with Asia Pacific's finest experience providers to discover hidden gems, insider trips, and iconic attractions that will leave you inebriated for more. 
Read More >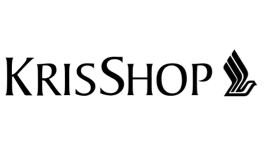 KrisShop
KrisShop started as an inflight duty-free shop on board Singapore Airlines. Founded in 1974, KrisShop has since evolved into an omni-channel retailer with both inflight and online presence, committed to providing accessibility and convenience to everyone, even when you are not flying.
Read More >
Ready To Get Started?
Explore API Catalogue